In our family of three males there are two "high holidays"–
the Tony Awards and the Grammys.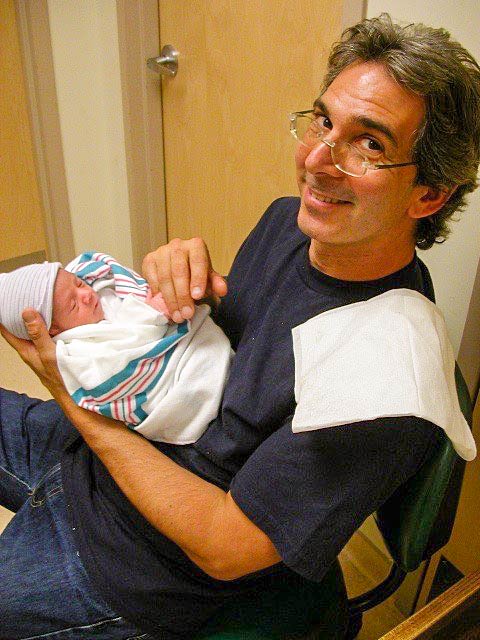 There used to be three, but our son decided that The Oscars musical entertainment wasn't up to snuff. Watching the Grammys with him is particularly good fun as he dazzles us with his encyclopedic knowledge of the artists we are viewing. I tell my husband that he and I have now become Statler and Waldorf, the grumpy old men from "The Muppet Show," grumbling about the various performers.
Our boy is a Macklemore/Ryan Lewis fan. When their Same Love was performed at the Grammys last year with Queen Latifah presiding over the marriage of 33 couples, he announced to us, "I believe in gay marriage. You guys should get married!"
In the day-to-day of our lives as parents, getting married seemed to stay on the back burner. It wasn't that it was a low priority; it was just that we had always felt "married." As the journey toward marriage equality moved closer to becoming a reality in our home state of New Jersey, we took advantage of every legal protection offered to us. We had a Domestic Partnership on day one of the law changing at our local town hall. Two years later, we went to the courthouse in town, again on the first day of the law change, to have a Civil Union ceremony.
On a rare night out alone, we talked again about marriage and decided to go back to the judge who had performed our Civil Union so beautifully and have him marry us. He was so heartfelt in his acknowledgement of our relationship when he performed our Civil Union. It felt really meaningful for us to return to him.
With three close friends as witnesses, we tied the knot, officially, legally, once and for all. Our boy chose the Macklemore/Lewis anthem for the occasion but a few days before decided to throw in Aloe Blacc's The Man. I was stunned. Sampled in this track is Elton John's Your Song, an old favorite of mine from my days in high school. I remember those days as a schoolboy, wrestling with so many intense feelings that I had no outlet for, but still imagining a future somewhere out there with my one true love.
In my romantic teenage dreams I could never have imagined such a future was possible. But here I am. And there is Elton. Both of us living our lives as proud, married, gay men with kids.